CarbonCM®
Disaster Recovery Construction Management Software
What is CarbonCM?
CarbonCM is a web-based platform that provides tools to streamline the management of work orders, change orders, and invoicing, while avoiding the negatives associated with those tasks. This platform has been proven to resolve the problems historically associated with complex disaster recovery projects, and aid in the management of recovery. CarbonCM is utilized by stakeholders to have real-time information to carry out project and management tasks during a crisis.
We have responded to the nation's largest and most complex natural and man-made disasters for over 20 years. Through our unmatched experience, we have seen the challenges that have plagued program and construction managers. Thus, we crafted a solution to create transparency, streamline processes, add additional quality assurance and quality control tools, and allow customization for each disaster recovery program. We have provability in meeting each program's specific needs, reducing inefficiencies, optimizing each dollar spent, and ultimately returning effective individuals to their homes quicker.
Highlights:
Work Order Management
Task and Progress Tracking
Change Order Management
Final Inspection Integration
Multi-Level Invoicing
Program Data Visibility
Multi-Tiered Intelligence
Task and Progress Tracking
Field crews equipped with mobile devices track task completion in real-time with photo documentation. Tasks are sure to stay in sync with program-recognized assignments, program-approved change orders, and the program-recognized final inspection results.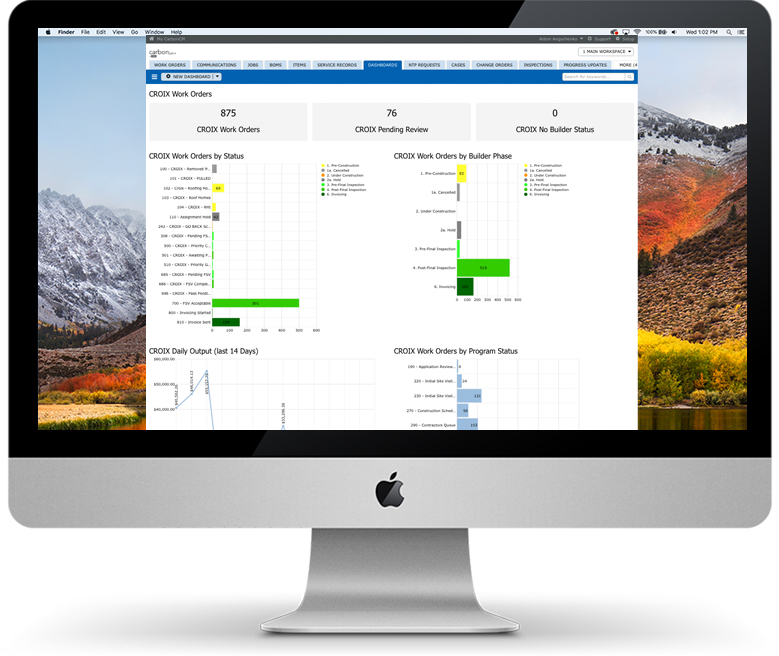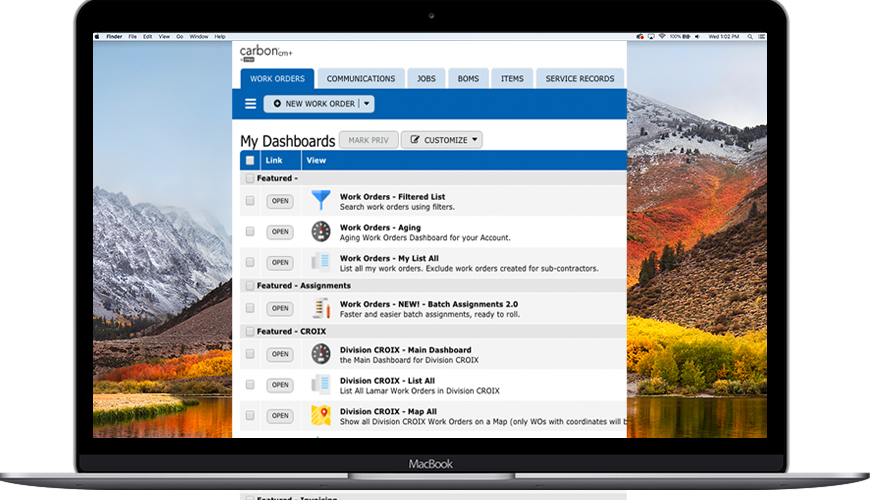 Multi-Level Invoicing
Integrated multi-level invoices verify all CarbonCM subcontractor invoices are restricted to work orders recognized as complete by the program, match program-recognized construction tasks, are in sync with program-recognized change orders, and match the exact subcontractor negotiated rates.
Change Order Management
Program management integrated change orders support program standards compliance. Any authorized user can create a change order using any computer or mobile device. Once a digital change order is created, program and construction management is notified. This process significantly reduces the amount of time required to complete and approve standard paperwork.